Your personalized Ven comes with a personalized app.
Audientes app

While Ven works great by itself, there's even more functionality available when you connect to the Audientes app.
So, let's get started. With both Android and iOS devices, downloading the Audientes app is fast and easy.
app store
Google play
Connect Ven to your smartphone in 3 simple steps.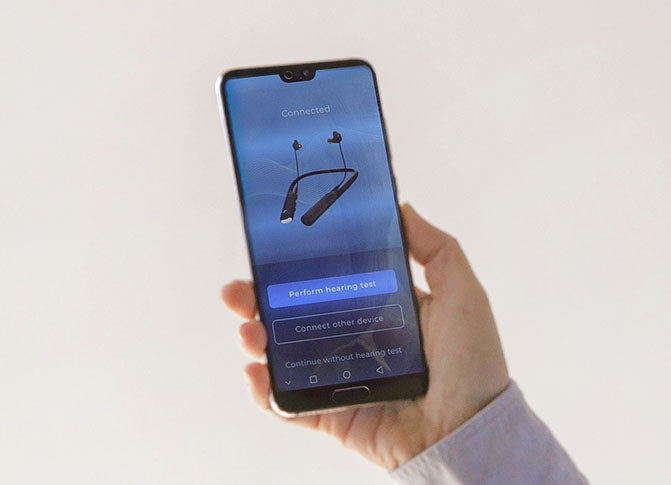 1. BLUETOOTH PAIRING
Connect wirelessly with any of your Android, iPhone or tablet devices.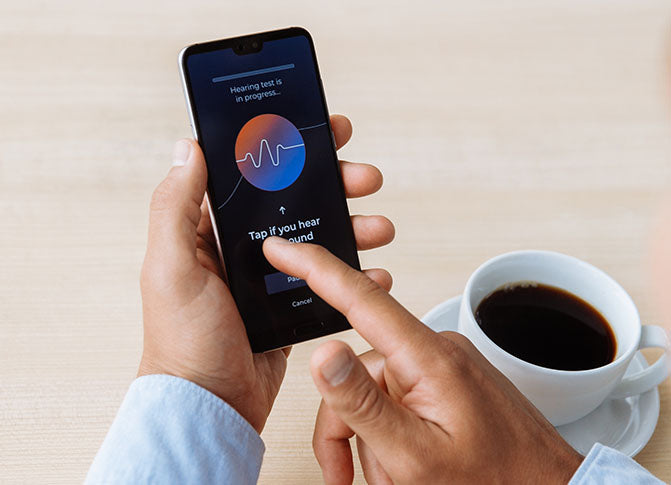 2. COMPLETE HEARING TEST
This do-it-yourself test uses pure-tone audiometry with up to 9 frequencies.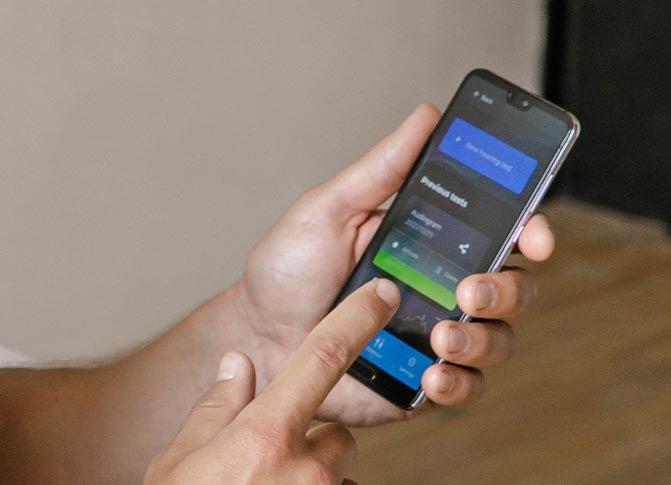 3. ADJUST ANYTIME, ANYWHERE
Change your listening
program on the fly.
And that's just the beginning. The Audientes app includes all the best features, all at your fingertips.
The latest Bluetooth 5.2
connectivity brings loud-and-clear wireless audio to each and every phone call.
Bluetooth 5.2 pairing also allows for high-definition audio streaming of your favorite TV and music so you always get the perfect volume.
Digitally store all of your personal hearing information so that you can get back to your life, uninterrupted.